Employee Benefits in Charleston, WV
Your employee benefits package can reflect your company values in Charleston, WV and entice top talent who share the same core values as you. The best place to start is by calling our team at Mark E. Snapp & Associates to work with our independent insurance agents on putting together the right pieces for your employee benefits package. We work with many different insurance companies and that means that we can get the best quote for any of the different insurance options that you might want to include for your team. Health insurance, vision insurance, dental insurance, and other options can make people take notice of your employee benefits. It all starts with a call to our team today to learn more.
Health Insurance in Charleston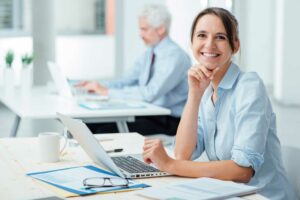 Health insurance is important and gets a lot of attention, but there are other options that you should consider that can really provide a robust offering that your team will appreciate. Dental insurance is a great complement to health insurance and provides coverage for an area of the body that is otherwise ignored. The same can be said for vision insurance where providing for glasses or contacts for family members can be quite expensive.
Disability insurance is another area where offering it can be a difference in having people accept your job opportunities and declining them. Both short-term and long-term disability insurance options are available and some industries can make these as important as health insurance is. Life insurance is another option to offer as part of your employee benefits package, and these different options don't necessarily have to be very expensive, either for the employer or the employees.
Contact us to learn all about our group insurance packages.
What Insurances Should a Business Cover in Charleston, West Virginia
This is a conversation that is best had with your independent insurance agent from Mark E. Snapp & Associates. The right answer is the one that works best for all parties involved. In some cases the cost to the business isn't much at all, and you may elect to cover the entire cost for your employees. Other items are more expensive and both parties will share in the cost of the insurance premiums. There are many different options for organizations in Charleston, West Virginia and having a partner that can clarify things will be invaluable.
When it comes to offering the best employee benefits, working with an experienced partner will pay dividends for years. The town of Charleston was incorporated by the Virginia House of Delegates in 1794 with the trustees being William Morris, Leonard Morris, and Daniel Boone. Today, Charleston is the largest city in the state and the state capital. Captain James Wilson, while drilling for salt, struck the first natural gas well in 1815.
Contact our team today to learn more.