Employee Benefits in Parkersburg, WV
When was the last time that you reviewed the employee benefits that your company provides to the employees at your Parkersburg, WV location? It is important to understand what you provide, what it is costing the business, and if there are other employee benefits that would be better to add or ones that really don't make a big difference. Talk with our team at Mark E. Snapp & Associates about reviewing your employee benefits to see if there are improvements and enhancements that we can make for you and your team. Call and schedule a time today with one of our experienced independent agents to talk about your employee benefits.
Health Insurance Options in Parkersburg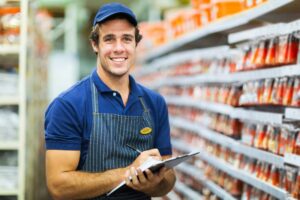 One of the big parts of employee benefits is a health insurance option. There are several different options that you may want to explore and that fit with the unique needs of your organization. A self-funded option that some businesses are looking into are health reimbursement accounts, which essentially means that the business contributes an amount of money for employees to use on qualified medical expenses.
There are also health savings accounts which have been around for many years, as well as flexible spending accounts. Group insurance plans are also options that have been around for many years and provide a number of positive aspects for both the employer as well as the employees. Because there are so many different options it is a good idea to set up a time to speak with one of our independent insurance agents so that we can explain these differences and help to narrow down the right options to look further into.
Life Insurance And Other Benefits in Parkersburg
Health insurance isn't the only thing that can be a part of your employee benefits package. Another option to look at is the ability to offer group life insurance for your employees. Like health insurance, offering life insurance to your group provides for the risk to be spread over more people, which brings the monthly premiums down. You may also want to look at other things like long-term disability insurance, short-term disability insurance, or other options for your team in Parkersburg, WV. Talk with our team at Mark E. Snapp & Associates about all of your available options for a robust employee benefits package.
Work with a trusted team of experts to develop your employee benefits options. The Baltimore and Ohio Railroad reached Parkersburg in 1857, but lacked a crossing over the Ohio River until after the American Civil War. In the late 19th century, Parkersburg emerged as a major oil refining center serving nearby oilfields at Volcano and Burning Springs.
Contact our team today to learn more.