Small Business Health Insurance in Huntington, WV
Your small business headquartered in Huntington, WV has been doing well, but you want to be able to offer more to your current and future team members. One of the most important offerings you need to consider is small business health insurance, and our team at Mark E. Snapp & Associates can help you provide that. This will help to make your small business more attractive to the best talent that is available. But what sort of things should you be looking for when you want to offer small business health insurance to your team? This is where having a conversation with our experts will provide you valuable information so you can make an informed decision. Contact us today to learn more about offering health insurance in your small business.
Group Insurance is The Answer in Huntington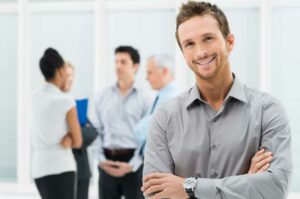 What your small business is essentially is a small group of people. As such, your small business health insurance will often be referred to as group insurance because the whole group usually is covered by the insurance. This spreads risk over the group rather than a single person, and as a result the costs are often less because the risk is shared.
The other thing to consider as the small business owner is if the business will provide any assistance with the monthly premiums of the group plan. There are positive tax implications by doing so, and you will want to talk about this with your accountant, but this is one of the ways that makes group insurance more affordable because the business helps cover some of the cost of the insurance.
Making It Work For Everyone in Huntington, West Virginia
Small business health insurance is just one option that is in the employee benefits package that you likely already have or are putting together. Our team at Mark E. Snapp & Associates can work with you to outline what you are looking for in a group health insurance plan in Huntington, WV then we will shop the market where we deal with a lot of different insurance companies to find the right fit for your needs. We can also work with you regularly to make sure that your plan is working for everyone and see how we can make things even better.
Don't try to tackle a small business health insurance plan on your own. Modern day Huntington is commonly divided into four main sections. Huntington was created as a hub for the C&O, which, once completed in 1873, fulfilled a long-held dream of the Virginias to have a rail link from the James River at Richmond, Virginia to the Ohio River Valley.
Work with our team to make the process easy by contacting us today.