Employee Benefits in Morgantown, WV, and Group Health Insurance
While the job itself is a primary concern for your team, they are also interested in what employee benefits you offer in Morgantown, WV. When was the last time that you reviewed your employee benefits package? At Mark E. Snapp & Associates we have helped hundreds of organizations better organize their employee benefits and even enhance the options available for employees. Including things such as health insurance options, disability insurance options, life insurance options and more can make a big difference in retaining and attracting talent. Contact our team of independent insurance agents today to learn more.
Employee Benefits for Businesses in Morgantown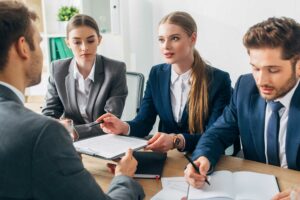 Many business owners would prefer not to spend time and money on employee benefits, and while they can certainly do that, they end up being short sighted and will never get the high quality talent that would really help their business thrive. It may be better to think about employee benefits as an investment that can pay dividends in many ways, similar to why you might invest in a piece of new equipment versus on older piece of equipment.
There are many things that go into employee benefits for Morgantown businesses. Essentially anything that is a benefit beyond the base pay is a benefit to the employee, so this includes things like PTO, bereavement leave, and many other things. Health insurance is one of the biggest pieces of any employee benefits package, and it can make a big difference in seeing candidates accept or reject your offers of employment.
Many Insurance Options For Employee Benefits in Morgantown
Most employees tend to pay attention to the employee benefits that are offered by their company or a prospective employer. This means that having as good of an employee benefits package as possible can dramatically affect your employment situation. While health insurance always seems to get top billing from people, there are other options to consider, including group life insurance options, disability insurance options, and more. Our team at Mark E. Snapp & Associates will work with you at your Morgantown, West Virginia business to put together the best employee benefits package possible.
Don't shortchange your business with a lackluster employee benefits package. Until the Treaty of Paris in 1763, what is now known as Morgantown was greatly contested by white settlers and Native Americans, and by British and French soldiers. Morgantown lies in the Appalachian Region. The city is hilly with several sections rising over 1,200 feet in elevation.
Contact us today to get started on your employee benefits review.